Circle's New Programmable Wallets: A Game-Changer for Web3 Companies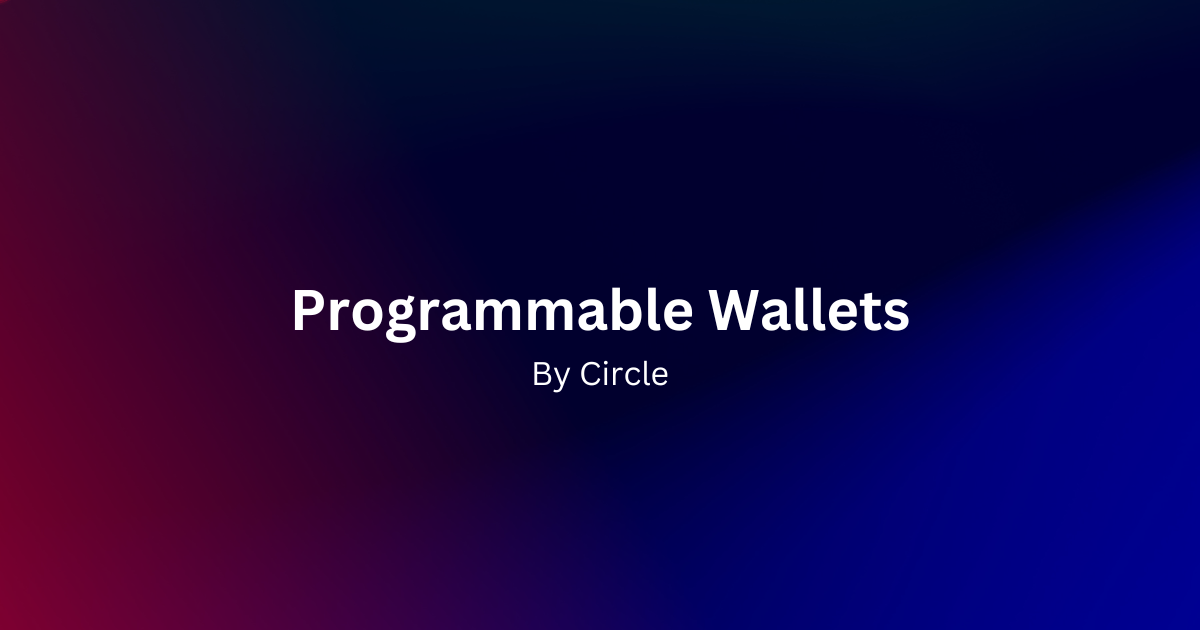 Circle's New Programmable Wallets: The Developer's Dream for Web3's Future
Web3 is reshaping the digital frontier with its innovative approach to the internet. It offers a fresh palette of opportunities for online sharing, purchasing, and much more. But like any evolving technology, it has its hiccups. One big challenge? Making digital wallets – the tools that handle virtual money and special online assets – user-friendly for the everyday person.
Circle's programmable wallets come to the rescue, especially designed with developers in mind. For the tech-savvy creators behind our favorite apps, these wallets are a goldmine. They're not just simple add-ons; they're robust tools tailored for seamless integration. Developers can embed them into apps effortlessly, crafting a user-friendly experience that feels both modern and familiar.
But here's the real magic: when these developer-focused wallets team up with Cybrid's infrastructure, it's a tech match made in heaven. This combo brings forth the power of Web3 in its full glory, but without the usual complexities.
In essence, Circle is giving developers the perfect toolkit to bridge the best of today's online world with the dazzling potential of Web3. And Cybrid? It's the cherry on top, enhancing the overall experience. Together, they're paving the way for an exciting digital future that many believe we've all been eagerly waiting for.
Let's dive deeper to understand how Circle's wallets, tailored for developers and paired with Cybrid, could be the game-changer in the Web3 arena.
What are Circle's Programmable Wallets?
Circle's programmable wallets stand out as a vital tool for Web3 developers. Integrated seamlessly into apps, they deliver a secure and developer-friendly experience. These wallets support Ethereum, Polygon, and Avalanche on both mainnet and testnet, giving developers extensive flexibility. In short, Circle's offering is more than just a wallet; it's a robust infrastructure designed for seamless scaling in the Web3 domain.
Cybrid: Enabling Multi-Faceted Financial Operations in the Web3 Era
The integration of traditional banking with the innovative realm of Web3 is no small feat. As the digital landscape rapidly evolves, there's an increasing demand for platforms that can bridge the two worlds seamlessly. Cybrid emerges as a key player in this space, offering an array of functionalities tailored to modern financial needs.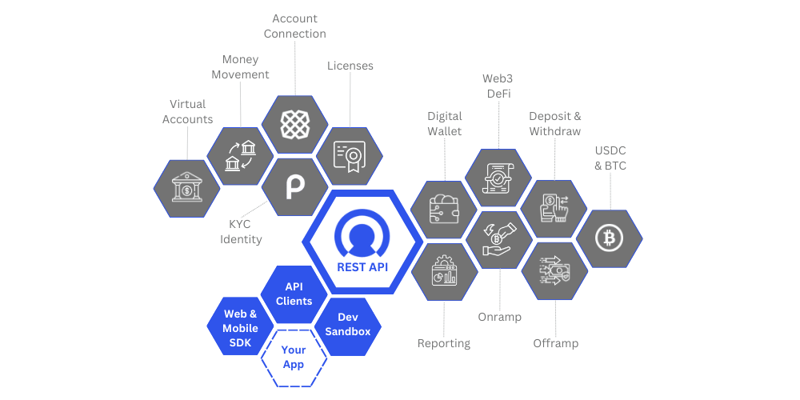 Embedded Banking Connections
Cybrid redefines digital banking for the Web3 era, merging the reliability of traditional banking with modern enhancements. Implementing rigorous KYC procedures up to US and Canadian standards, it ensures user trust and transactional security. Moreover, Cybrid seamlessly connects users to their funding accounts and provides the option to hold funds securely in FBO cash accounts. It's not just about adapting to the digital age, but elevating the entire banking experience to new heights.
Effortless Money Movement
Cybrid recognizes the importance of fluidity in financial operations. Whether it's transferring funds between accounts, sending remittances overseas, or managing daily transactions, Cybrid's platform is designed for speed and efficiency. The integration with Circle's programmable wallets further amplifies this, allowing users to move money seamlessly between fiat and USDC, merging the worlds of traditional finance and cryptocurrency.
Multi-Chain USDC Capabilities
One of the standout features of Cybrid is its support for multi-chain USDC. In the diverse world of Web3, where multiple blockchains coexist, having the flexibility to transact in USDC across different chains is invaluable. Cybrid's infrastructure is designed to handle this multi-chain complexity with ease, ensuring that users can leverage the benefits of USDC, regardless of their preferred blockchain.
+ ALL OTHER USDC CHAINS