How does USDC work?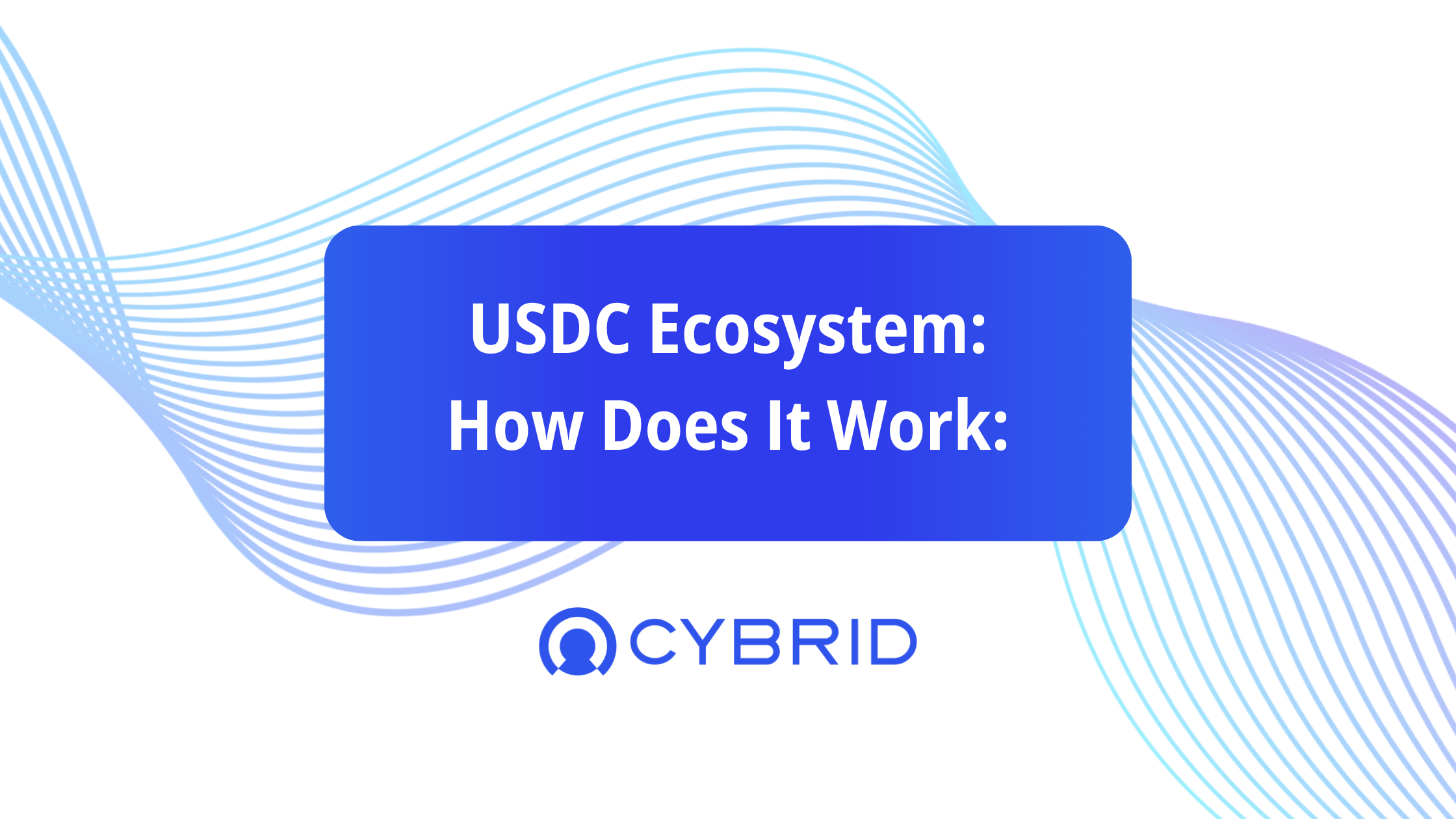 The digital currency ecosystem has seen significant growth, with stablecoins, like USD Coin (USDC), leading the way in revolutionizing global commerce. USDC, a stablecoin pegged 1:1 to the U.S. dollar, offers a reliable and transparent way to transact in the digital space. But how does USDC work?
Minting and Redeeming USDC
When a user deposits U.S. dollars into a Circle account, USDC is minted in a 1:1 ratio to the deposited funds. When USD is held by Circle, it is backed by a comprehensive reserves structure to guarantee liquidity. This reserve is made up of U.S. dollar assets, such as short-term U.S. Treasuries, ensuring that there are always sufficient funds to cover any redemption of USDC. Conversely, when a user withdraws USD, the corresponding amount of USDC is redeemed and taken out of circulation. This Mint and Redeem functionality ensures a constant peg to the U.S. dollar, providing stability and trust in the USDC ecosystem.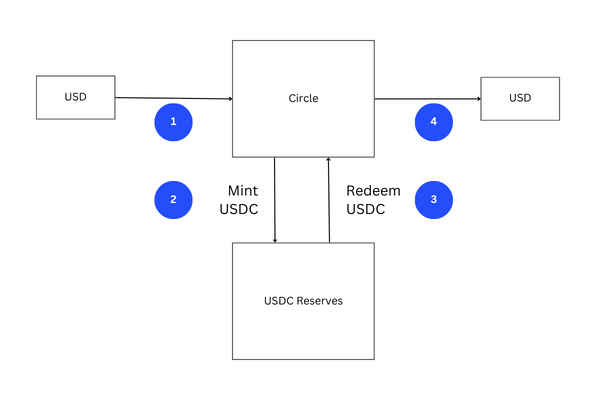 The Integral Role of Cybrid in Empowering the USDC Ecosystem
The transmission of money to and from Circle involves a complex and comprehensive process. It requires rigorous Know Your Customer (KYC) procedures to verify the identity of both individuals and businesses engaging in financial transactions. This is a crucial step in ensuring compliance with regulatory requirements and safeguarding the financial ecosystem from fraudulent activities.

Connecting to funding accounts is another vital component of the process, facilitating the smooth flow of funds between parties. This requires the establishment of secure and reliable channels to ensure that the funds reach their intended destination without any hiccups.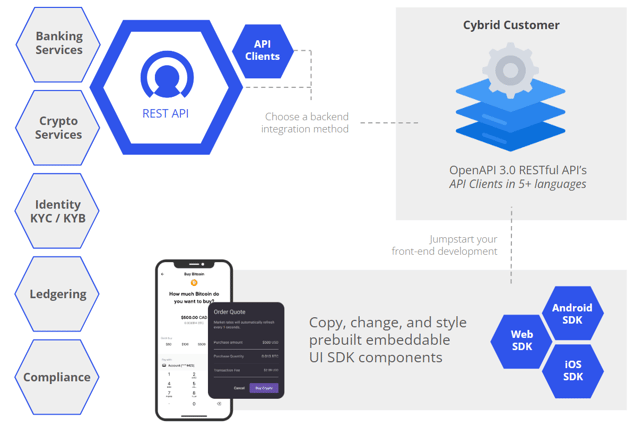 Furthermore, the transmission of funds mandates compliance with Money Service Business (MSB) and Money Transmitter License (MTL) regulations. These licenses are essential for legal operation and ensure that the transmission of funds adheres to the established financial guidelines and protocols.

In addition to all of this, there's the need to hold funds in For-Benefit-Of (FBO) accounts. These accounts are designed to hold funds that are in transit or waiting to be claimed, providing an added layer of security and accountability.
Tackling these challenges requires a sophisticated and well-structured platform, and that's where Cybrid comes into play. Our state-of-the-art platform simplifies this intricate process, handling all the nitty-gritty details so you don't have to. With our comprehensive API platform, seamless integration with Circle's tooling is achieved, allowing for easy conversion between USD and USDC.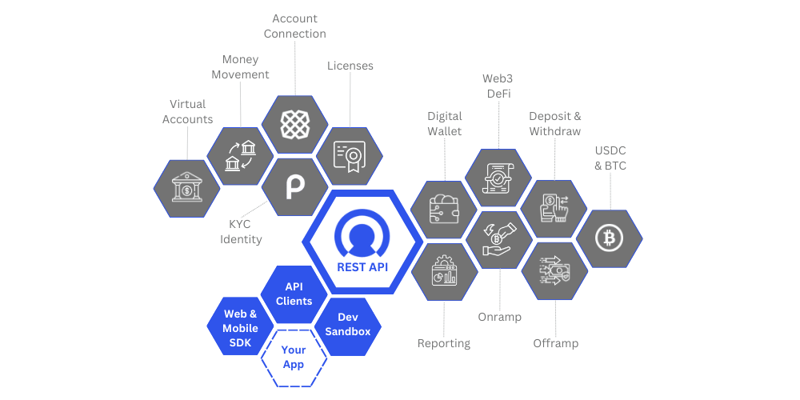 But that's not all. Cybrid also provides developers with a range of SDKs for web, Android, and iPhone, equipping them with the necessary tools to integrate USDC into their applications seamlessly. This opens up a world of possibilities, enabling businesses and individuals to leverage the full potential of USDC in their digital transactions.
Getting Started with USDC