Circle Investment: XY Finance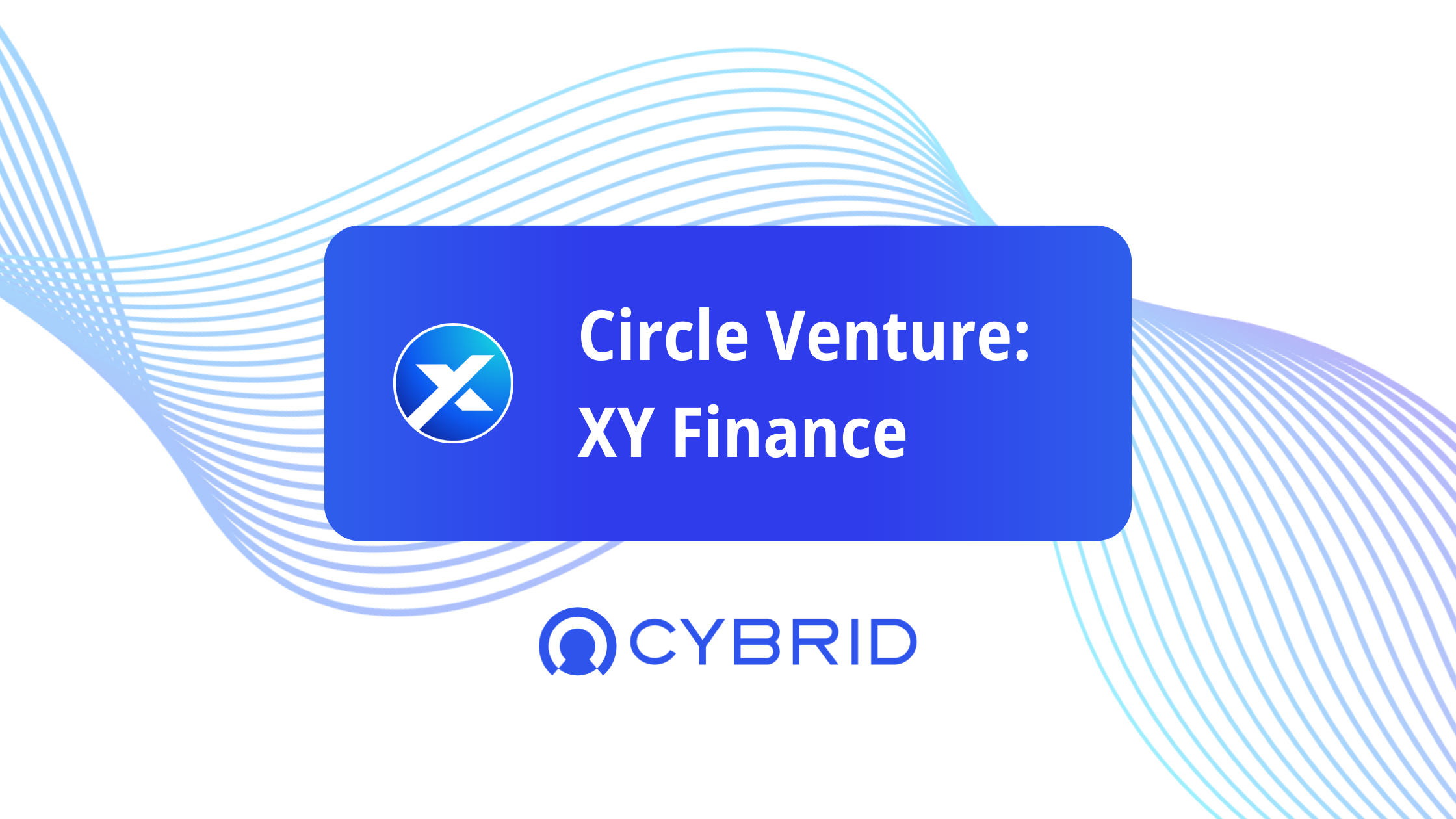 Overview
XY Finance is a comprehensive platform that offers a range of features such as X Swap and Y Pools, and is proving out dynamic NFTs (dNFT) with GalaXY Kats on ThunderCore.
One of the standout features of XY Finance is its cross-chain routing capability, which is done ultra-fast with minimal swap fees. X Swap is paving the way for the infrastructure for DeFi and the multichain ecosystem, envisioning becoming one of the superb USDC routers for Web3 that collects, calculates, and singles out the best route to assist users in transferring their crypto assets from chain to chain such as liquidity pools, third parties, and pegged tokens.
Y Pools is a powerful liquidity aggregator that enables users to provide liquidity to a pool of assets, earning fees and rewards in return. The platform allows users to pool their assets together, providing liquidity for others seeking access to it. This creates a more liquid market, reducing the risk of slippage and drastic price swings that can occur in illiquid markets.
Circle Investment
In December 2021, XY Finance raised $12 million in a funding round led by venture capital firms such as Circle Internet Financial, Infinity Ventures Crypto, Animoca Brands, Yield Guild Games and TRON Foundation. The round occurred as XY Finance conducted its Initial DEX Offering on December 9, 2021 of its XY token. The XY token was launched on Copper Launch, which has now been renamed to Fjord Foundry. The launch raised $13,443,644.83 via a "Liquidity Bootstrapping Pool".
GalaXY Kats
GalaXY Kats is a free action-adventure game built on the blockchain. Players take on the appearance and traits of the NFTs they own to fight opposing forces while exploring the origin of GalaXY Kats. With a total of 10,000 GalaXY Kats NFTs available, players who don't own a GalaXY Kat will be provided a default model to facilitate a better gaming experience for the whole community. While the default model cannot be minted as an NFT, players can still obtain equipment and tokens in the game and withdraw them for trade on the blockchain.
Players who own GalaXY Kats NFTs enjoy better stats, extra DeFi utilities, and a better gaming experience. During the intergalactic adventure, players face various challenges and rise to the occasion while exploring the lore of GalaXY Kats. The gameplay allows players to collect $KAT and tokenized equipment to bolster combat power. Gamers can rank high down the leaderboard, cover themselves in glory, and earn XY Tokens as they win a series of battles against other players.
Team
The team behind XY Finance is made up of experienced professionals from the finance and technology industries. The platform was founded by Wilson Huang, an entrepreneur with extensive experience in finance and tech. The team also includes experts in blockchain, finance, and marketing who are passionate about creating innovative financial products and services that empower users to take control of their finances. With a commitment to transparency, innovation, and customer satisfaction, the XY Finance team is dedicated to creating a platform that provides users with a seamless and secure cross-chain swapping experience.
Huang says the cross-chain mechanism will be a game-changer for the DeFi and GameFi markets. The platform has seen consistent triple-digit growth since its launch and allows investors to efficiently transfer cross-chain crypto assets cost-effectively.
XY Token

The XY Token is the native utility token of the XY Finance platform. It is an ERC-20 token that serves as a means of payment and a reward mechanism for users. The XY Token has a wide range of use cases within the XY Finance ecosystem, including:
Transaction fees: XY Token can be used to pay for transaction fees on the XY Finance platform, providing users with a discounted rate.

Governance: XY Token holders have the right to participate in the governance of the XY Finance platform, including voting on key decisions such as protocol upgrades and the allocation of community funds.

Staking: Users can stake their XY Tokens to earn rewards, incentivizing users to hold and use XY Tokens on the XY Finance platform.

Liquidity provision: XY Token holders can provide liquidity to Y Pools on the platform and earn XY Token rewards in return.
XY on Social
Website: https://xy.finance
Twitter: https://twitter.com/xyfinance
Telegram: https://t.me/xyfinance
Medium: https://medium.com/@xyfinance
Accessing XY Finance
In order to access XY Finance's services, you require a digital wallet and onramp/offramp solution. Luckily, Cybrid provides all the infrastructure required to operate with digital currencies so you can participate in the DeFi economy through projects like XY Finance. Use our Embedded Finance platform which offers a seamless crypto service by offering best-in class vendors to create an end-to-end experience that includes FBO bank accounts, money movement, digital wallets, smart order router, and more!
Learning more about Circle
If you'd like to learn more about Circle USDC, make sure to check out our other material that provides greater insight into the USDC ecosystem like Circle Mint and Circle Redeem.