Revolutionizing Payment Remittance with Embedded Finance in 2024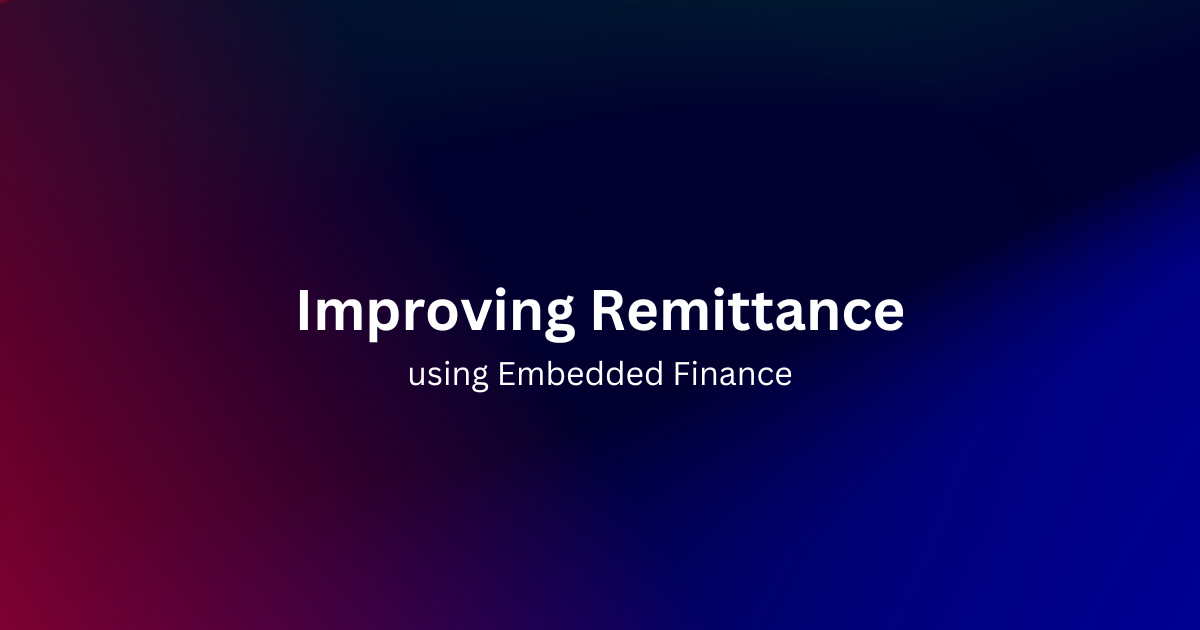 In 2023, the remittance landscape witnessed subtle shifts as the globe grappled with post-pandemic economic consequences. With remittances to low- and middle-income countries (LMICs) clocking in at a hefty $656 billion, the importance of optimizing remittance flows using innovative solutions like embedded finance is clearer than ever. In this article, we'll delve into the state of payment remittances, the transformative potential of embedded finance, and how platforms like Cybrid are ushering in a new era.
Remittance in Retrospect: A Glance at 2023
According to the World Bank, 2023's remittance inflows to LMICs grew by a mere 1.4%. This modest rise can be attributed to subdued economic activities in remittance source nations, impacting employment and wage prospects for migrants. In stark contrast, 2022 witnessed an 8% leap, hitting $647 billion, showcasing the resilience of remittances in an uncertain economic landscape.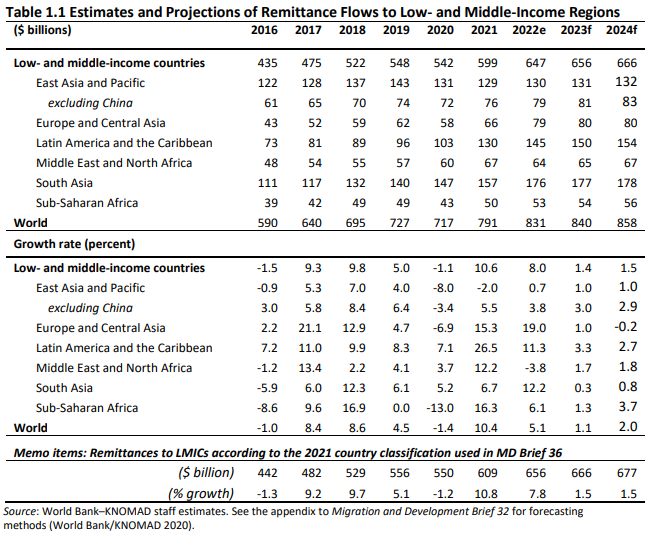 In this context, regions like East Asia and the Pacific saw marginal growth, while Europe and Central Asia soared with a 19% increase. Regions like Latin America and the Caribbean also observed a significant boost, benefitting from the robust U.S. labor market.
However, while remittance numbers were sizeable, costs remained an issue. The average fee to send $200 globally was 6.2%, more than double the Sustainable Development Goal target of 3%. Herein lies the promise of embedded finance.
Understanding Embedded Finance
Embedded finance integrates financial services directly into non-financial platforms or applications, thus offering a seamless user experience. Imagine instantly sending money to a relative in another country without leaving your usual messaging app or paying a content creator across the world with no need to worry about the cost. That's the potential embedded finance holds for remittance.
Transforming Remittance with Embedded Finance
Embedded finance integrates financial services into various platforms, enabling rapid, affordable, and intuitive remittance solutions. By incorporating embedded finance:
Efficient Flow of Funds: Embedded finance can streamline the movement of funds, ensuring rapid and reliable transfers. Its intrinsic flexibility can bypass conventional bottlenecks, enhancing the user experience and ensuring beneficiaries receive funds in a timely manner.

Reduced Transaction Costs: By utilizing embedded finance solutions and bypassing some traditional banking overheads, there's potential for considerable reduction in the average transaction costs. This is especially pivotal in the remittance sector, where every cent saved can make a substantial difference.

Integrated KYC and Compliance: One of the standout features of embedded finance is the integrated Know Your Customer (KYC) and Know Your Business (KYB) processes. Platforms using embedded finance can facilitate smooth onboarding of customers while ensuring stringent compliance with regulations.

Enhanced Accessibility: As financial services integrate into various platforms, users across the globe, even in remote or underserved areas, gain access to remittance services. This ubiquity can play a transformative role in democratizing access to financial services.
Cybrid's Role in the Future of Remittance
Cybrid, as a leading crypto services provider, is perfectly positioned to leverage the benefits of embedded finance for remittance. With its comprehensive platform:
Streamlined Money Movement: Cybrid's platform simplifies the intricate process of local bank transfers in Canada and the US, making remittances faster and more efficient. By optimizing connecting to funding accounts, transmitting funds via Instant ACH or RTP without the traditional delays or hiccups of bank remittance.

FBO Accounts for Multi-Currency Support: Cybrid offers FBO (For the Benefit Of) accounts for both USD and CAD at sponsor banks. This provision means users have the added flexibility to transact in multiple major currencies, increasing the versatility and reach of the platform and ensuring users can engage in remittances in their preferred currency.

Crypto On-Off Ramps: By merging the dynamic world of digital assets with traditional financial tools through our Smart Order Router, Cybrid facilitates swift cross-border transactions via the USDC stablecoin and Bitcoin (including Lightning network).

End-to-End Payment Infrastructure: Instead of focusing merely on a singular aspect of remittance, Cybrid provides a comprehensive solution. With its end-to-end payment infrastructure, businesses and individuals don't need to patchwork different services together. Everything, from KYC procedures to the final fund transfer, is taken care of, ensuring a seamless and secure remittance experience.
Conclusion
In an interconnected global landscape, the necessity for swift, secure, and cost-efficient remittances has never been more paramount. With shifting economic trends, rising global challenges, and the pressing demand for instant, frictionless financial transactions, the world is on the cusp of a remittance revolution. Embedded finance, with its integration prowess, offers a new frontier in remittance capabilities.
Cybrid, as a leader in this space, is not just following the trend; it's shaping the future. Through its OpenAPI platform, it's helping businesses unlock unprecedented value, enhance user experiences, and capitalize on the immense potential of embedded finance in remittances. By prioritizing end-to-end payment infrastructure, ensuring seamless money movement, and fostering strategic banking partnerships, Cybrid is paving the way for a brighter, more inclusive financial future for all.